If you or whānau need medical help in the evening or over the weekend, you can access same day, virtual GP appointments through Practice Plus. You can do it from home, using your smartphone, tablet device or computer.
Practice Plus helps connect you with trusted medical care quickly, as an after hours extension to our regular medical centre team.
Virtual appointments using your smartphone, tablet device or computer are available:
weekdays 5pm-10pm
weekends and public holidays 8am-8pm.
Practice Plus can help with medical advice, repeat prescriptions, referral letters or health certificates for your job.
If you need to be seen in person, the Practice Plus GP will provide advice on the next steps for you, and the services available including connecting you back with your enrolled medical centre.
Find out more or book your appointment at www.practiceplus.nz.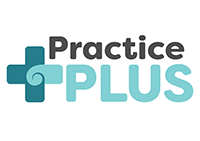 The Practice Plus after hours service is in the process of being introduced across PHCL practices, and is currently available at all practices except Waihi Beach Medical Centre.